Rebuild Waffles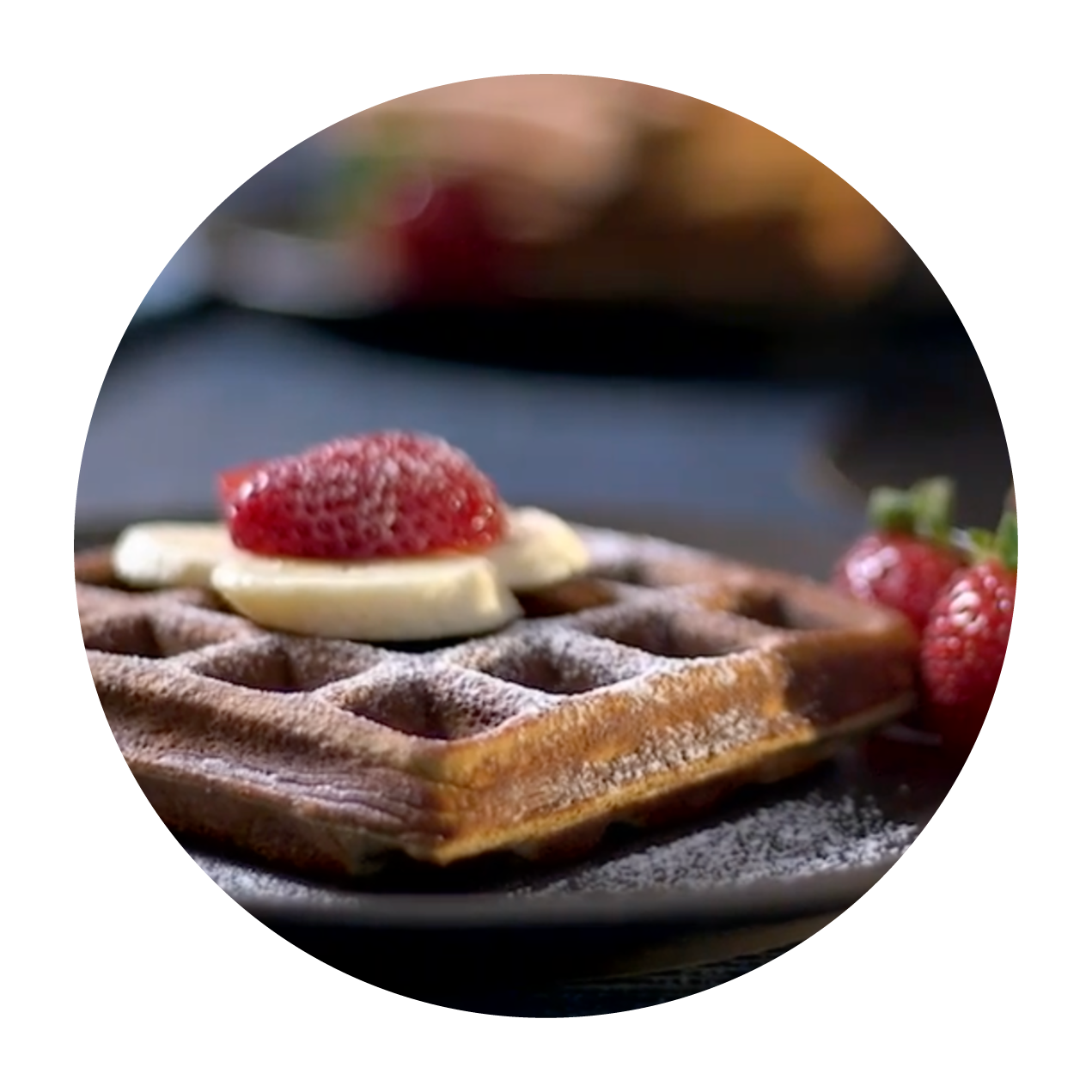 4 servings
Using Herbalife24 Rebuild Strength
Looking for a healthy breakfast that tastes like dessert? How about trying a light and crispy waffle topped with fresh fruit. This waffle packs a protein punch and a flavour kick, perfect before or after your morning workout. It will make you feel full with 195 calories and 17g protein!
4 scoops Herbalife24 Rebuild Strength*
2 tablespoons flour
½ teaspoon baking powder
¼ teaspoon of salt
2 eggs
2 teaspoons canola oil (optional, but makes the waffles crispy)
10 tablespoons low-fat milk
Instructions
Spray surface of waffle iron with pan spray and preheat.
Stir Rebuild Strength, flour, baking powder and salt together in a bowl with a wire whisk. Add egg, oil and milk and stir just until dry ingredients are moistened.
Pour onto prepared waffle iron and cook until waffle releases from the waffle iron and is cooked through.
Top with fruit, if desired.
Protein: 17g
Kcals: 195
Fat: 5.5g
Carbs: 16g
*Only when prepared as instructed on the product label does our product deliver the full nutrition benefits described on that label.